A Winter Wonderland Zoom Dance Parties
November 30, 2020
The PTA is sponsoring A Winter Wonderland Zoom dance parties, to be held between December 10 and 20th. Details are included in the flyer below. Your grade parent will contact you with more details.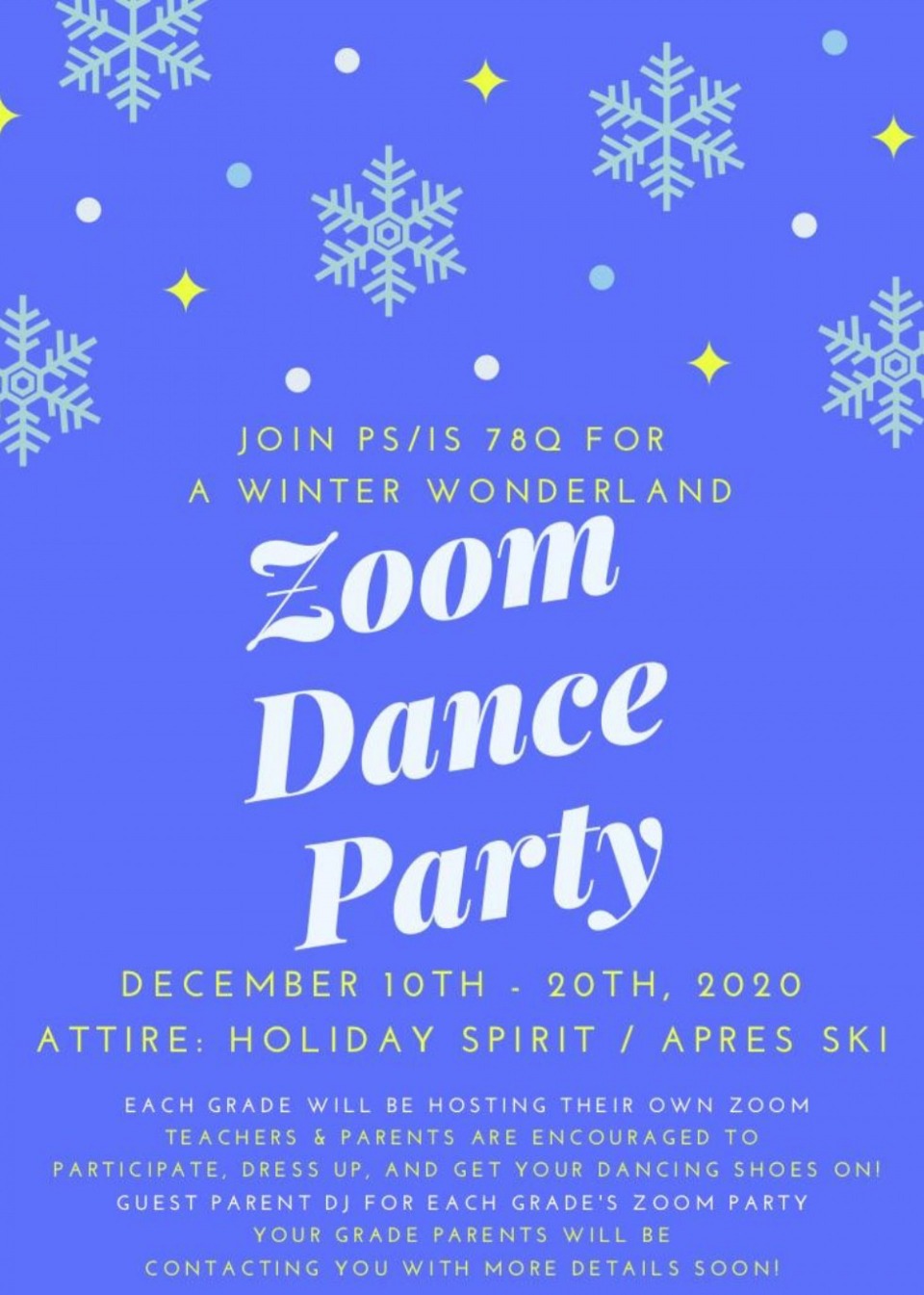 More News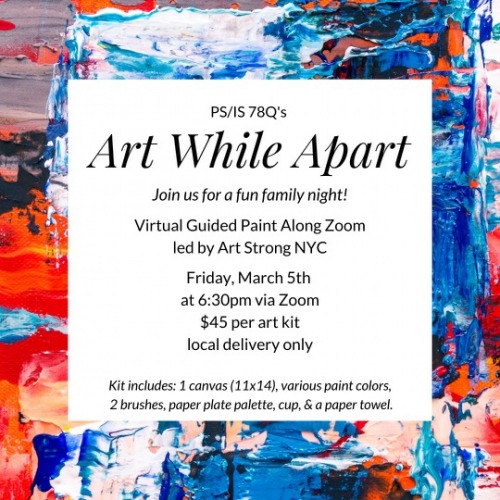 Family Paint Night - Friday, March 5 @ 6:30PM
December 1, 2020
Please fill out this form to be included in the 2020-2021 student/parent directory. If you have multiple children, please fill out a separate form for each child.