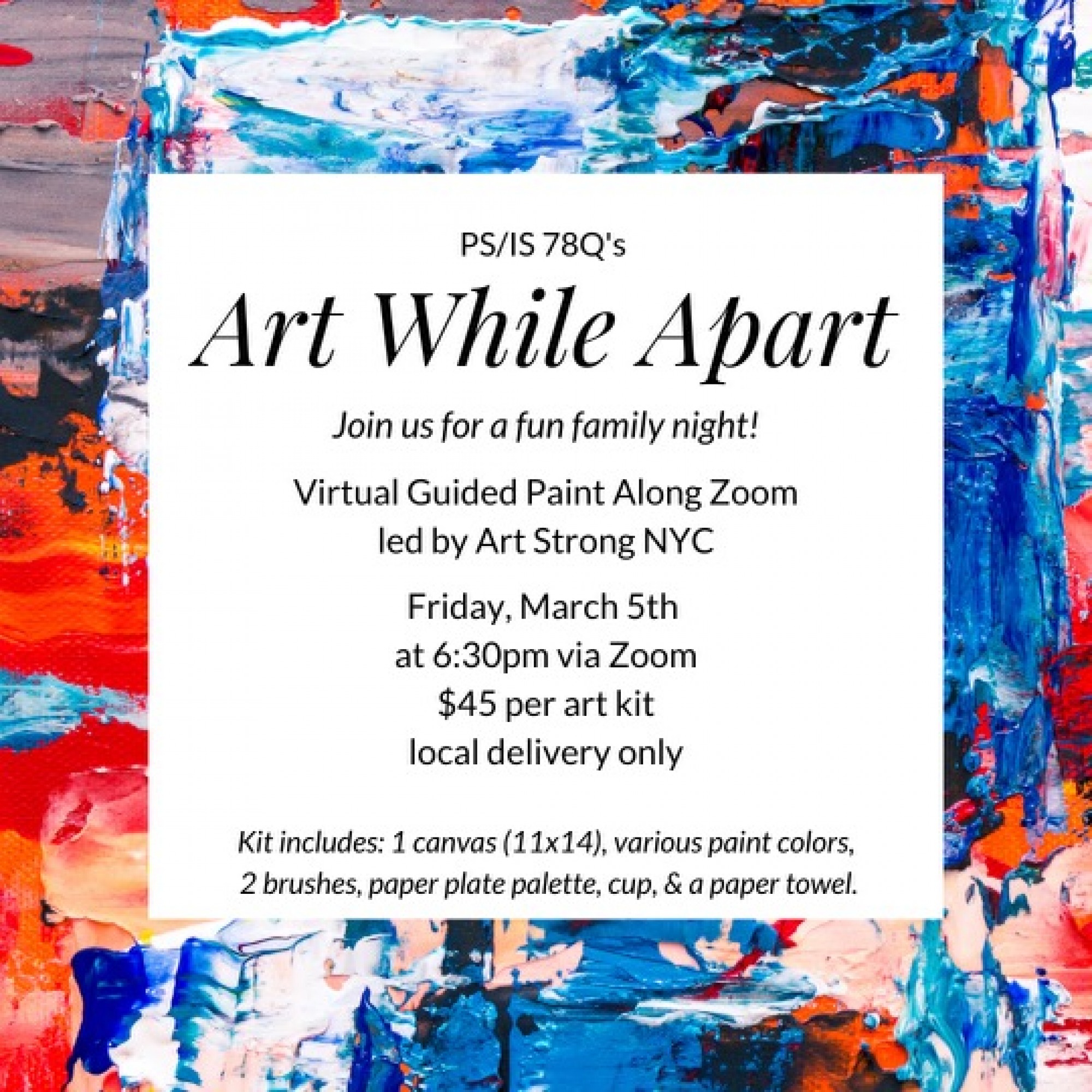 Art While Apart
PS/IS 78Q PTA would like to invite you to our first "Virtual Family Paint Night" in partnership with Art Strong NYC. By registering and purchasing your art kits you will receive all the supplies you need as well as a 1 hour guided zoom paint along session that will be held on Friday, March 5th, at 6:30pm. A great opportunity for creative exploration for the whole family while supporting our wonderful school. We hope you will be able to join us!
Click link to register https://bit.ly/78paint
Pair your paint night with a discounted purchase from Blue Streak and Centro Pizza!
Blue Streak Wines & Spirits is offering 20% off online order only using code: paintsipmar21 (single use only)
Centro Pizza Bar & Italian Kitchen $5 off $15 or more order on March 5th using code: 78Paint Applies to over the phone in person orders for that day only.
It's a full wine/pizza/paint party night!

More News
December 1, 2020
Please fill out this form to be included in the 2020-2021 student/parent directory. If you have multiple children, please fill out a separate form for each child.
November 30, 2020
The PTA is sponsoring A Winter Wonderland Zoom dance parties, to be held between December 10 and 20th. Your grade parent will be contacting you for more detail.